WE ARE PASSIONATE ABOUT CONTENT CREATION
Our crew run the entire production. Not only do they take great pictures and videos, but they use their skills in lighting and audio production to create the best content possible.
With the teams proficiency in numerous editing software applications, we're confident that we can create the content you desire.
Whether you need a logo for a new business or a complete brand refresh our team of designers can help you create the look you've always wanted for your business.
Culture City is a content creation house that specialises in high-end creative and corporate film/audio production, photography and design. We began by creating online videos to promote and showcase music, theatre and art. One of our greatest sucesses was creating hundreds of interviews and sessions with both signed and unsigned musicians. After building a strong presence on social media we quickly gained more clients, improved on our technical skills and invested in better equipment. We evolved into creating music videos, documentaries and corporate films for a range of clients including Boy George, Robbie Fowler, Miles Kane, CAST, Ian Prowse, Space, Mic Lowry, Bernard Butler, The Anfield Wrap, Lamont Dozier, Gerry Marsden, Tim Burgess, The Racket, Noddy Holder and many more.
In 2016 we started up a music management section of Culture City. Through our contacts in the industry our team can provide excellent opportunities for artists to reach a wider audience, secure recording and publishing contracts, gain increased media exposure and produce fantastic high-end videos and photography. We partnered with Klee Music and act as the A&R team, provide creative products and manage the artists through the production and their release.
In recent years we have worked on both large and small film productions, and through different projects we've worked with some of the biggest names in the creative industry. Some of these clients include Nike, Seven Store, Scotts, Soccer AM, CBRE, The Culture Diary, Hope Not Hate, Sound City, LCR Pride Foundation, BOSS Night,
The Lottery WInners, Louis Berry,
Open Media, BOSCH, The Anthony Walker Foundation, LIMF, Liverpool City Council, Wirral Council and The University of Liverpool.

We've recently moved into a brand new office space in the Royal Liver Building where we have created a multi purpose studio for all our filming, photography, podcasts and design needs, as well as enough room for the team to expand.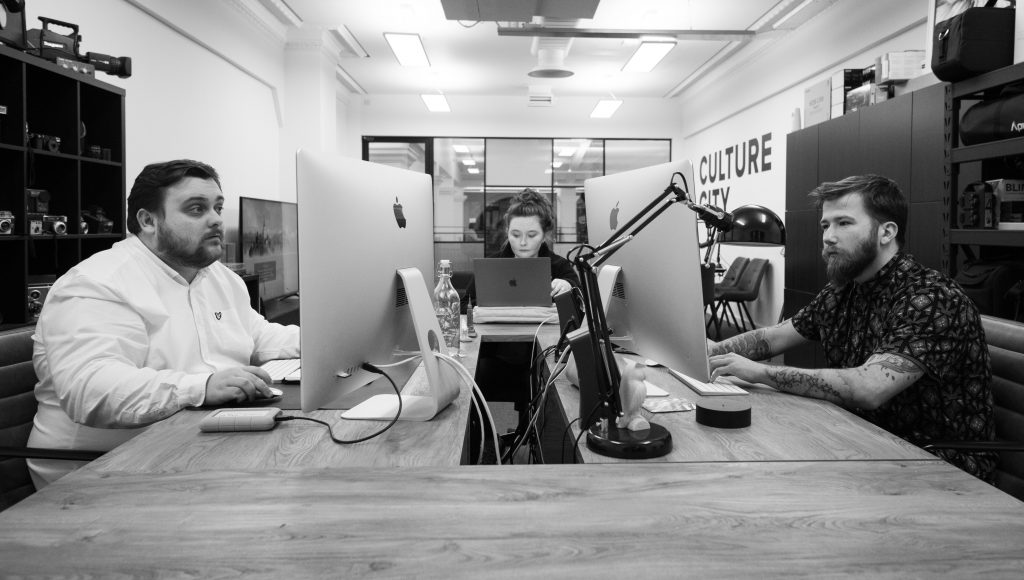 If you would like to work with us or have any enquiries, please let us know.
We look forward to hearing from you!